about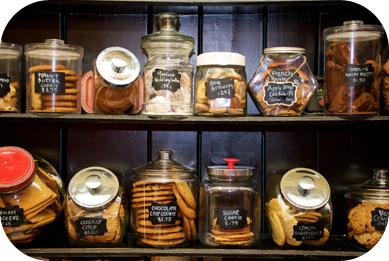 Fornax Bread Company
began in 1997. Named after the Roman goddess of the ovens and Artisan Bread Bakers, Fornax Bread Company has been providing the community of Roslindale Village with handcrafted breakfast pastries, delicious cookies, hearty breads, sandwiches, homemade soups and salads for over 20 years. Family owned and operated our passion is to make fresh baked treats from scratch using wholesome ingredients just like your grandmother would bake.
For a morning treat on your way to work, stop by and pick up one of our many pastries such as croissants, Danish, a variety of scones, biscuits, English muffins, sweet breads or even a breakfast sandwich made on our soft eggy brioche bread. We are proudly serving locally owned Fazenda Coffees, Teas, and espresso drinks.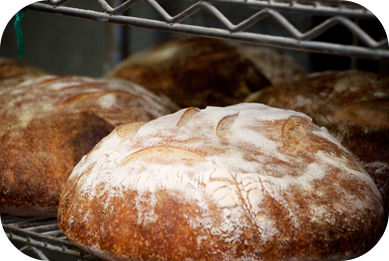 Hungry for lunch? Come on by and sit down or order by phone a hot hearty sandwich served on our freshly baked artisan breads served with our healthy sides of carrots or baked beans, just to name a few. We also make fresh soups such as our popular Butternut squash or Chicken with winter vegetables, call and find out today's soups as we try to have at least three to choose from each day. Crispy Pizzettas and fresh salads are also own our menu. See the Menu page for a complete listing.
Need an afternoon pick me up or something for dinner? We offer quarts of soups to go, desserts such as pies, tarts, cupcakes, cookies and breads to go along with any meal. You can even pick up some doggie biscuits for your furry friend. Stop by anytime and enjoy what we have to offer and proudly bake fresh everyday.

Hope to see you soon,
Kimberly and Chris